Little Edward and I have come to an agreement that has ended the
spoon wars
.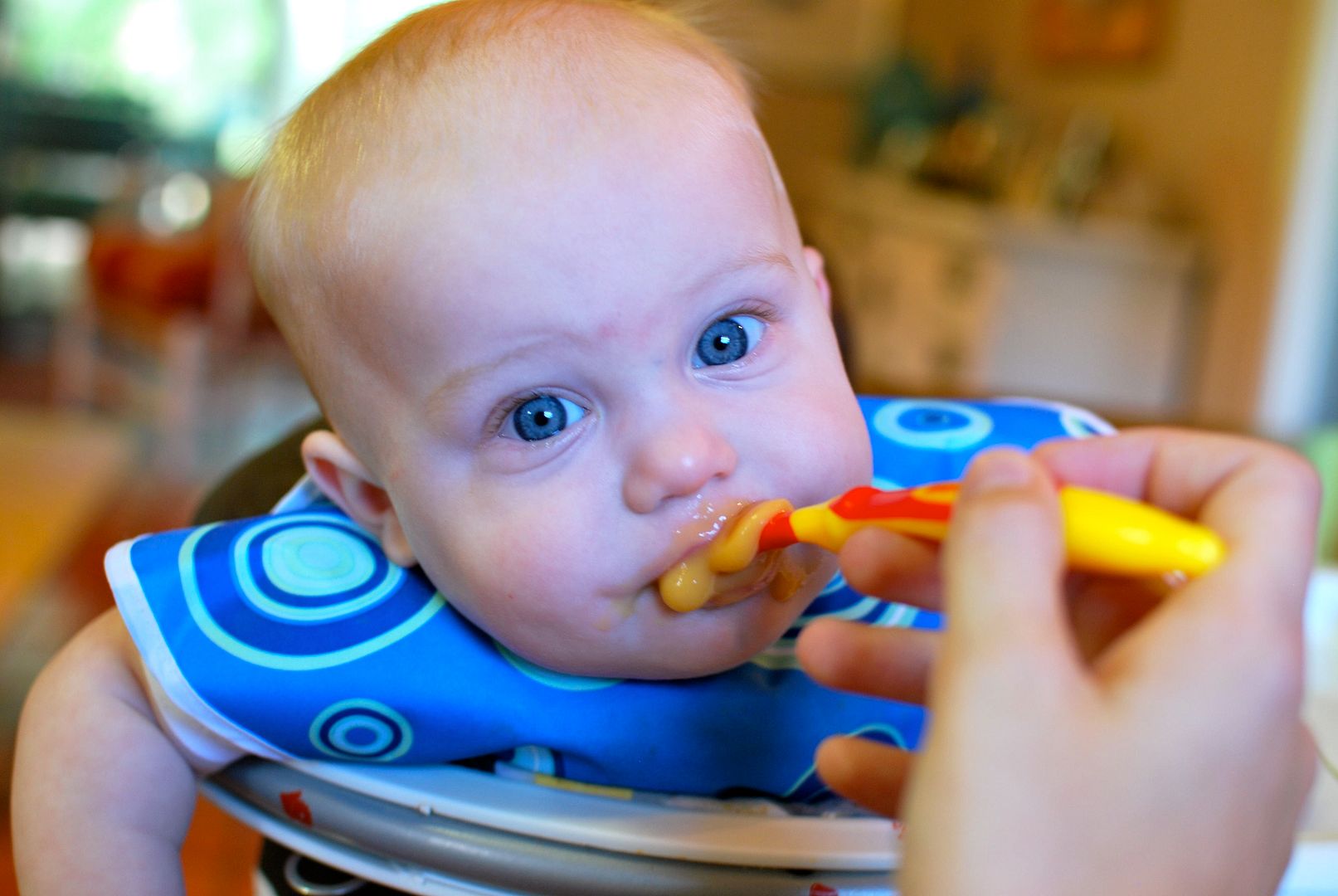 I give most of the credit to this
chair
. Edward has so much fun every time he gets in it and he loves to eat everything now!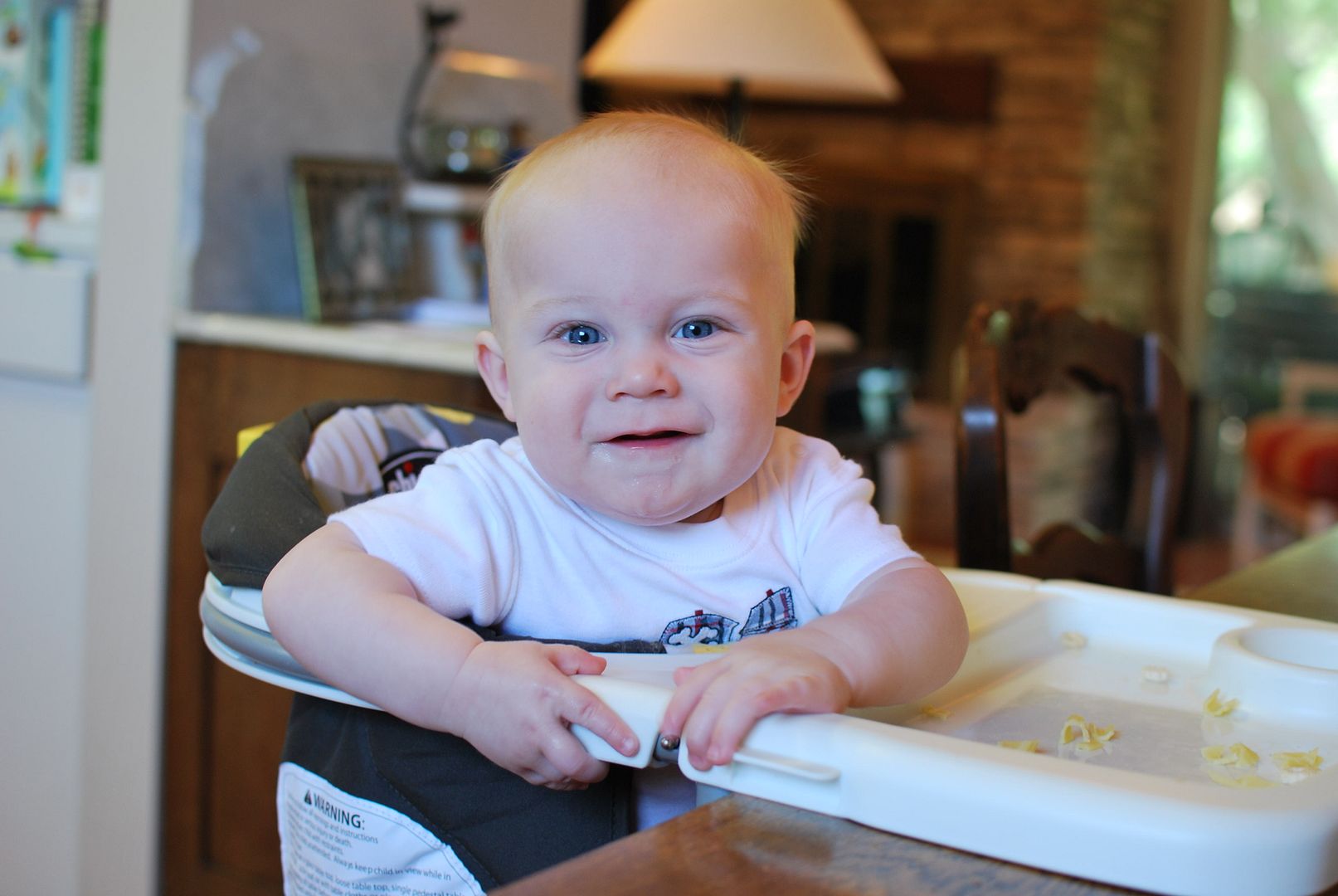 We have been working on finger foods, and he is starting to really get the hang of it. While he is focused on picking up various morsels, I am able to get several spoonfuls of food in to his mouth.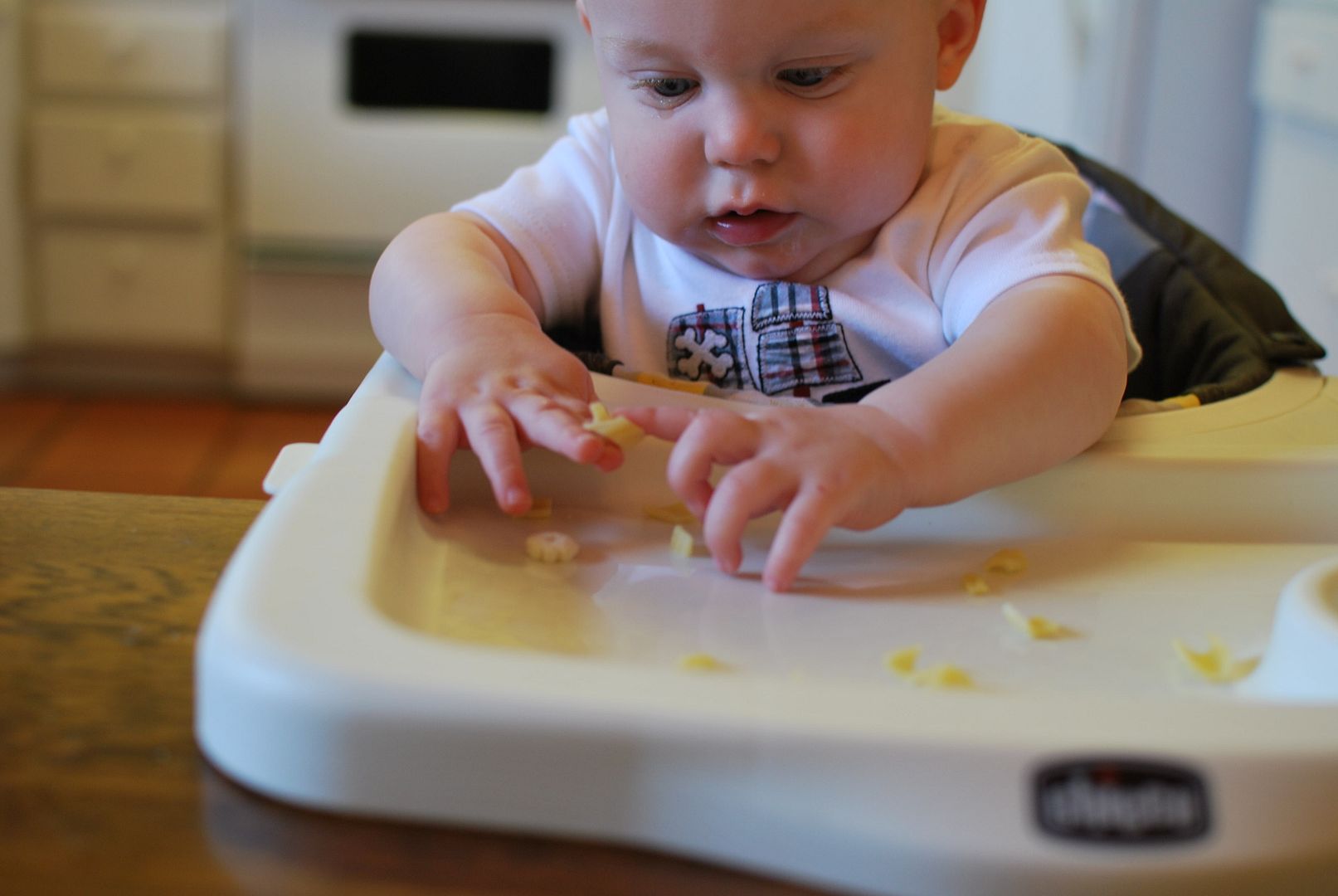 I am glad that we took a step back from solids for a while. I mean, what's the rush anyway. Now is at an age where he actually enjoys it because he knows how to do it!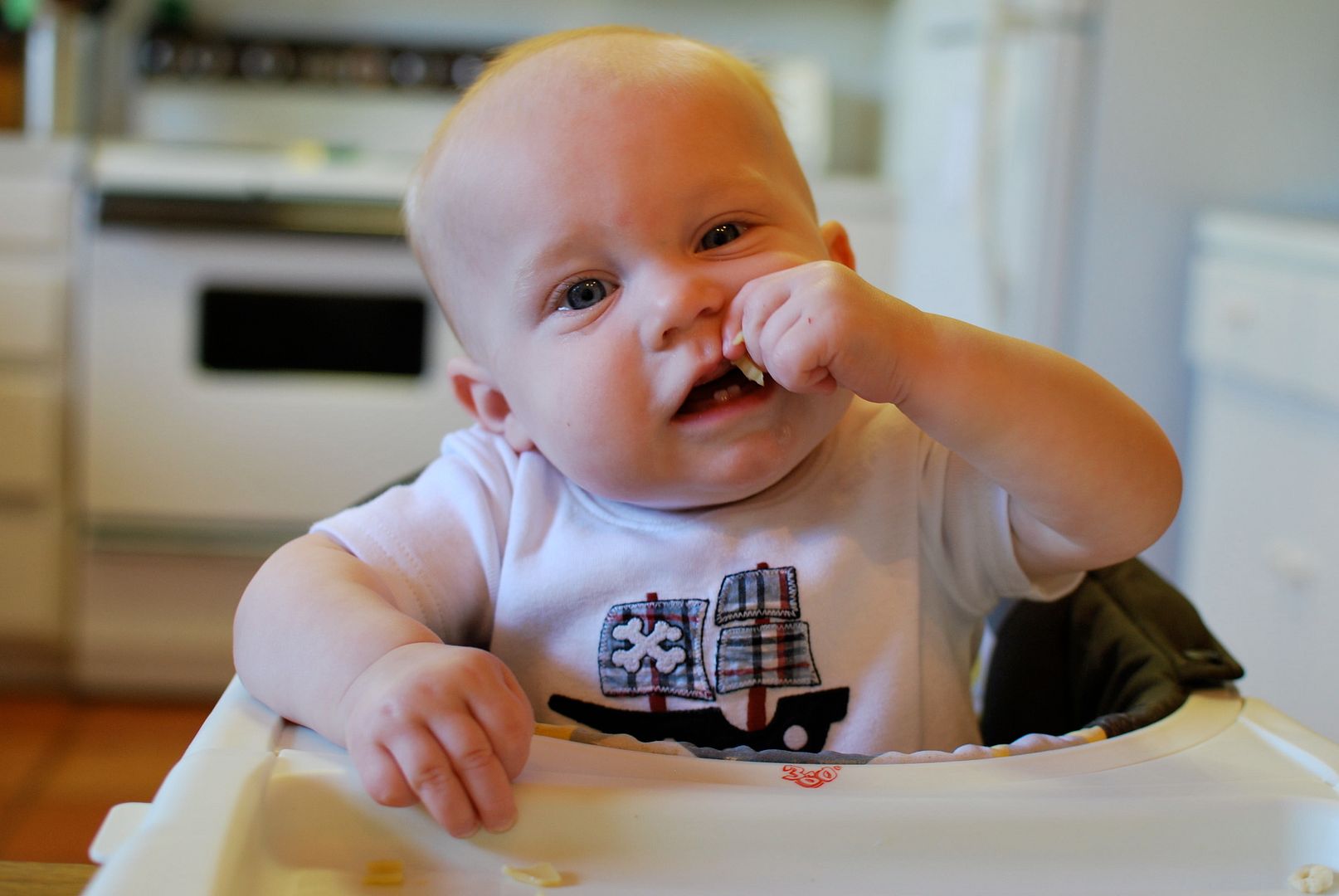 New blog request: Please try to comment so I can see if it is working again.
LOVE!